Staff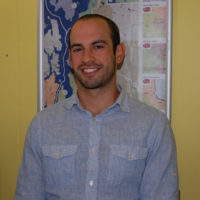 Eric Holzapfel
Program Manager/ Immigration Program
eric@entrehermanos.org
Eric tiene dos roles dentro de Entre Hermanos. Es el Administrador del nuevo Programa de Inmigración y sirve como apoyo directo al Director Ejecutivo, Luis Fernando. Es originalmente de Ecuador y ha trabajo en política, salud e interpretación, y derechos de inmigrantes tanto en Ecuador como los Estados Unidos. Eric esta muy contento de ser parte Entre Hermanos y ser un fuerte defensor de los inmigrantes dentro de nuestra comunidad. Eric has two roles within Entre Hermanos. He is the Program Manager for the newly founded Immigration Program and he serves as direct support to the Executive Director, Luis Fernando. He originates from Ecuador and has worked in politics, health and interpretation, and immigrants' rights both in Ecuador and in the US. He looks forward to serving Entre Hermanos and being a strong advocate for immigrants within our community.
Xochitl Garcia
Bilingual Medical Case Manager
xochitl@entrehermanos.org
Xochitl fue voluntaria de Entre Hermanos en 2001- 2002 y desde entonces ha trabajado en el área de prevención y educación del VIH.  Ahora como Medical Case Manager de Entre Hermanos es el enlace entra las necesidades de la persona viviendo con VIH y los recursos disponibles en la comunidad. Xochitl has worked in non-profit organizations doing HIV prevention and case management for the past 15 years. She was a volunteer of Entre Hermanos in 2001-2002. Now as a medical case manager for Entre Hermanos her main role is to connect the needs of people living with HIV to the available resources in the community.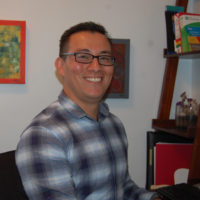 Miguel Angel Duncan
Fundraising Manager
miguel@entrehermanos.org
Miguel is the Fundraising manager. He is the newest member of the Entre Hermanos' team. His work will allow for expansions of current programs and the implementation of new ones. His responsibility will be to create and strengthen connections with other organizations, companies, and individuals. His core responsibilities are to research prospective donors, create a strong fundraising messages, and volunteer training in fundraising procedures and practices. Miguel es el Gerente de Recaudación de fondos. Es el miembro mas nuevo del equipo de Entre Hermanos. Su trabajo permitirá la implementación de nuevos programas y la expansión de los ya existentes. Su responsabilidad será crear y fortalecer las conexiones con otras organizaciones, compañías e individuos. Sus principales responsabilidades son encontrar posibles donadores, crear mensajes solidos de recaudación.