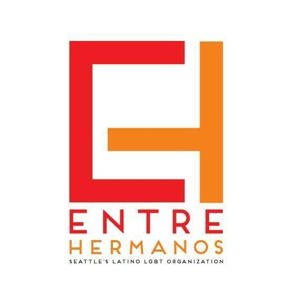 Program manager of the office of the ED
Date:
July 29, 2015
Entre Hermanos is pleased to announce a new full-time position as the Program Manager of the Office of the Executive Director.  The role will report directly to the Executive Director.  This is a highly visible role with room to expand responsibilities and development.
This position is needed to manage two areas critical to the growth of Entre Hermanos; Immigration Law Program and Support the Executive Director.  The role is a mix of strategic, thought leadership and strong execution skills.  We are looking for someone who will bring passion about ensuring equity and representation to our community with a background in Immigration Law or Public Administration.
The Day-to-Day:
We need your help to launch and manage a newly funded Immigration Program.  You will work closely with the legal community to establish rapport, screen eligible clients, ramp up quickly to understand what is needed to successfully manage a case load of approximately 10-15 cases per year.  You will bring an advocacy voice to and for our community and act with empathy.  Your ability to identify potential barriers and see a path forward is critical to launching this important program.
The Program Manager will split their time between the Immigration Program and providing support directly to the Executive Director. The role will require your ability to act quickly, decisively and balance competing priorities with a keen attention to detail and stay organized.  Support to the ED will require excellent execution skills, needed to attend meetings, events and/or follow-through on critical deadlines for grants, applications, or information gathering, in support of critical community partnerships.
This role is defined but, the Program Manager should anticipate times of ambiguity, and seek out opportunities to improve their space to deliver impact.
Skills & Experience Needed:
AA/BA degree; MBA/MPA/MPP preferred, but not required
2-3 years of Program Management, Business Management, Case Manager, Legal Assistant experience in related public policy, Immigration Law Office, Government, Public Administration
Proficiency MS Office Suite/Google Docs
Highly organized, attention to detail
Excellent written and verbal abilities in English
Bilingual (Spanish-English)
Benefits:
Medical and Dental, Vacation
Salary commensurate with experience
Applications will be accepted until July 17th, 2017.  Please submit, Resume, Cover Letter, 3 References and your salary requirements, to info@entrehermanos.org.    
A little bit about us:  Entre Hermanos was founded in 1991 by a group of LGBTQ Latinos who saw a need for social, health and educational support in the community. Entre Hermanos' mission is to promote the health and well-being of the Latino/a/x Gay, Lesbian, Bisexual, Transgender, and Questioning community in a culturally appropriate environment through disease prevention, education, support services, advocacy and community building.  Visit EntreHermanos.org